Development of English communication skills / Academic support
Supporting students' language learning for their career development
TOEFL®preparation courses
TOEFL®(designed and administered by Educational Testing Service (ETS), Test of English as a Foreign Language (TOEFL®), https://www.ets.org/jp/toefl) is a standardized test used not only as a criterion for selection for studying abroad, but also as an (undergraduate/graduate) entrance exam. The LCRC offers a TOEFL® preparation course to students in all the faculties and schools every semester to encourage them to take TOEFL® tests and to help them comprehend and use university-level English in foreign countries.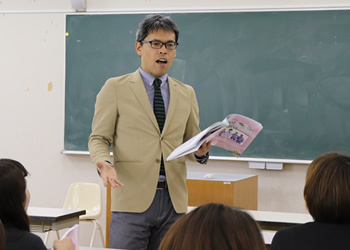 TOEIC®preparation courses
TOEIC®, also designed by ETS, is a test that measures English business communication skills. In the current globalizing society, TOEIC® is used by many Japanese companies as a screening test for determining overseas assignments and promotions. The LCRC gives students opportunities to do intensive TOEIC® practice, particularly in first-year and second-year English courses, and help them strengthen their listening and reading skills. The LCRC also administers a TOEIC® IP test twice a year affording each student additional opportunities to confirm the development of their own English skills.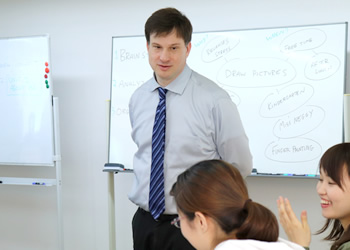 Enhancement of English presentation skills
English presentation courses are also offered to enhance students' expressiveness.
Development and administration of English proficiency tests
Placement/achievement tests
To develop students' English communication skills, the LCRC has implemented proficiency-dependent teaching in first-year and second-year English courses since April 2006. The LCRC has used TOEIC® L&R IP tests TOEIC® IP tests as placement and achievement tests.